Smoky Hill + VECTOR
Virtual Coaching Partnership
$360
We are proud to announce a partnership between Smoky Hill Education Service Center and VECTOR Virtual Coaching. Our partnership is focused on bringing high-quality, accessible, personalized PD in the form of virtual coaching to all Kansas educators.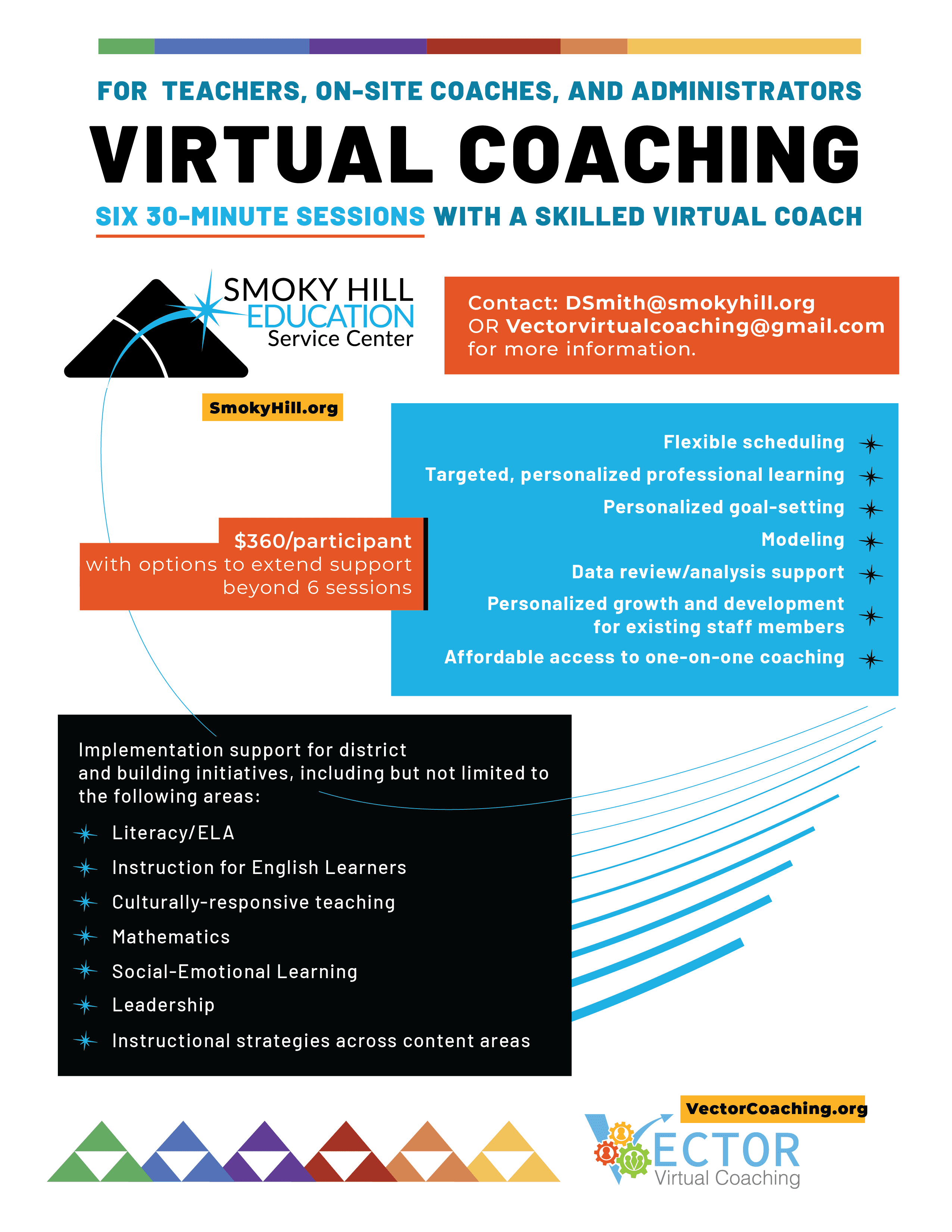 You will receive a email conformation after you complete your order.
Please Register and Login before your order if you would like to access your order information from your account.